Hi, I'm Jaromil
Developing free and open source software since 1999, made headlines with ASCII art and projects like dyne:bolic, Devuan GNU+Linux and the forkbomb.
Leading Dyne.org "think & do tank" within Europe flagship digital innovation projects as DECODE.
Seeking to be inspired and surrounded by team players, to facilitate the shift to a commons-based society and work hard for purposes that are worth it.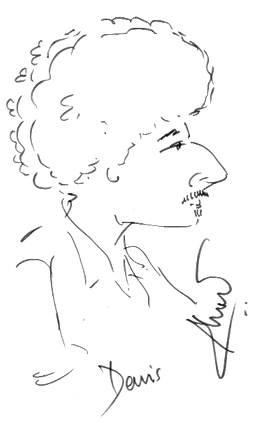 GPG: 6113 D89C A825 C5CE DD02 C872 73B3 5DA5 4ACB 7D10
🎓 Publications
Profiles on Google Scholar and ResearchGate
Papers
Alma mater: University of Plymouth, Planetary Collegium
EU Grants
Affiliation: Dyne.org foundation (founder, CTO)
European research organization details
Pioneer of the public code for public money campaign
⚛ Software
Downloads on files.dyne.org and code on dyne git repos
All published using free and open source licenses.
🎥 Speaking
Articles and interviews
More free books and musings on files.dyne.org/books
𝄞 Artworks

"Arguably the most elegant forkbomb ever written, has become a secret code of recognition among hackers." Prof. Florian Cramer